Message from Current Students and Graduates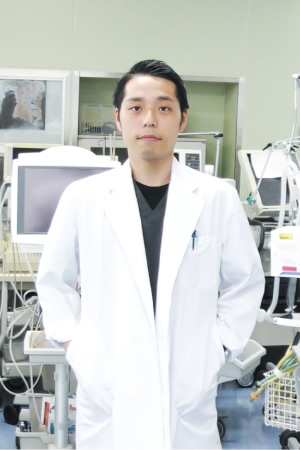 Doctoral Program

Ryosuke Kasai
[Current Employer] Tokyo University of Technology, School of Health Sciences

I was working as a clinical engineer at Tokushima Prefectural Central Hospital, but I decided that to advance my career I should get a master's degree while continue working. I heard about the good reputation about this graduate school's long-term course system and other infrastructure for working applicants, so I decided to study here. After entering the graduate school, I had to learn additional knowledge related to information science and programming, and now I am engaged in advanced research associated with performing quantitative evaluation of the therapeutic effect of virtual reality in medicine by using EEG and autonomic nervous activity. It was really difficult traveling to the campus using highway bus from Tokushima, but I was able to pursue my doctorate, as well as change my career to become a university lecturer. Currently, I live in Kanto, and commute to school by airplane. This graduate school welcomes a great many highly skilled working applicants with various backgrounds, and it creates a wonderful environment that is well-suited for study and research. On top of that, because it emphasizes application fields such as medicine, it is the perfect graduate school for those who want not only to improve their skills but also to use information technology to change the world and contribute to the society.
Doctoral Program

Kosei Sakamoto
[Graduated from]Kansai University, Faculty of Engineering Science

I entered the University of Hyogo's Graduate School of Applied Informatics (former name of Graduate School of Information Science) from Kansai University's Faculty of Engineering Science. I am currently in the doctoral program, researching encryption technology that forms the core of information security. My knowledge of information security field was not the best as I graduated from different undergraduate school. Nevertheless, classes offered by this graduate school are not limited to those with bachelor's degrees in the information field, so the contents are made easier to be fit with applicants from different academic backgrounds. The curriculum is also very meaningful and effective for pursuing research. In fact, over the two years of the master's program, I was able to achieve many research results, include publishing papers in peer-reviewed international academic journals and international academic conferences. When studying for my doctorate, I was selected as a special researcher (DC1) by the Japan Society for the Promotion of Science (JSPS). Many of the students who came after me and who are in other laboratories have also submitted papers to academic conferences, so I feel the overall level of the research of this graduate school is very high. I think it is really the perfect graduate school for those who want to engage in serious research and for those who are not involved in the information field yet but are willing to engage with the leading edge.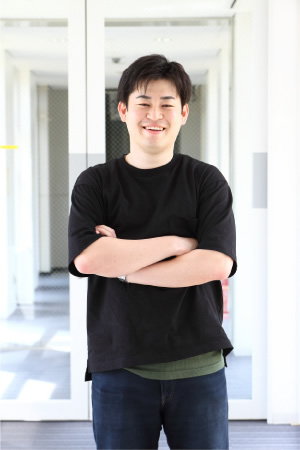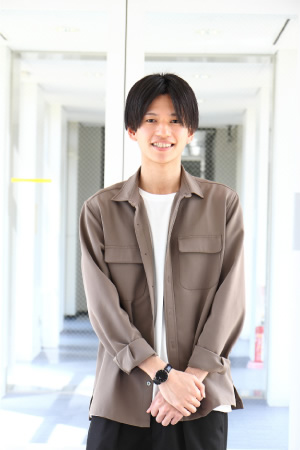 Master's Program

Yusei Nakata
[Graduated from]University of Hyogo, School of Engineering

I graduated from the University of Hyogo's School of Engineering, Department of Electrical Engineering and Computer Science. I was thinking of going to the Graduate School of Engineering, but ultimately decided to come here, to the Graduate School of Applied Informatics 8former name of the Graduate School of Information Science), which is more specialized on the information field. Lecture contents accommodate people with a wide range of familiarity with the information field, from relative outsiders to those who already possess a certain amount of knowledge. The lectures allow students to study both the theory and the practice in an easy-to-follow manner. On top of that, because some contents are directly related to research, I feel it is a truly excellent curriculum. In this graduate school, there are three courses: "Policy Management," "Healthcare," and "High Reliability." There is also interaction among the courses, allowing students to come in contact with people from other fields: this facilitation of expanding the boundaries of our knowledge is one of the strong points of our school, I think. The laboratory is a comfortable place to spend time in: I can focus on my research, get together with the other laboratory members for study groups or events, and there's a great deal of exchange, making it appropriate for study and research. For this reason, I think this is really an ideal graduate school.
Doctoral Program

Le Nhu Minh Tue
[Graduated from]Yeungnam University, School of Chemical Engineering (Korea)

Nowadays, materials science is developing very fast. This area studies to understand fundamentals such as the mechanisms behind material properties and learn how to apply these to electronic, magnetic, and energy conversion devices, toward the development of functional materials and device technologies for the next generation, especially in industry. Therefore, materials science needs to handle large experiments and simulations to solve the puzzle. Our graduate school of simulation studies is a very good place to study this area with many expert professors and scientists from Japan and other countries. Here, we have a supercomputer (FOCUS) that is used in the industry area. Besides, our school also collaborates with many labs from other universities and companies to figure out the practical problems. Our base is placed at the Fugaku supercomputer, which is the top list of fastest supercomputers in the world. As a MEXT student, I have a chance to use it. I am very lucky to be a part of the Graduate School of Simulation Studies (former name of the Graduate School of Information Science), University of Hyogo.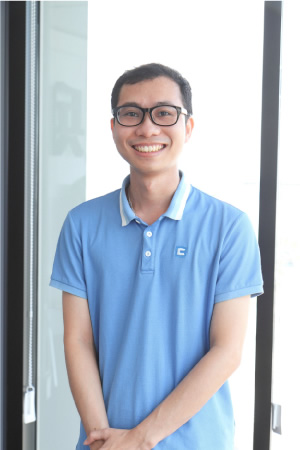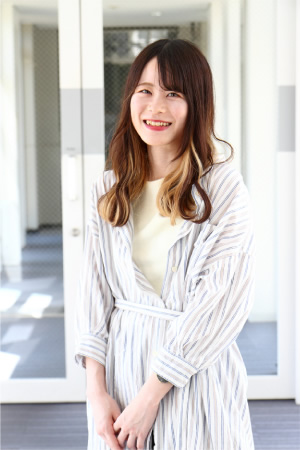 Master's Program

Rina Honda
[Graduated from]University of Hyogo, School of Human Science and Environment

My undergraduate degree was in architecture, and for my graduation thesis I researched the design methods used in the construction of public halls designed by the Japanese architect Kunio Maekawa. While studying architecture at the School of Human Science and Environment, I became particularly interested in architectural structure, which is the foundation of architecture. This made me passionate to do research that would allow me to contribute to disaster-proofing buildings by various methods during disasters such as earthquakes, so I entered the Graduate School of Simulation Studies (former name of Graduate School of Information Science). At the Graduate School of Simulation Studies I was able to engage in more cutting-edge research, and I am currently working on a disaster preparation map that combines the estimated damage and type and age of each building in the event of the anticipated Nankai Trough Earthquake, and performing research that will lead to the creation of a hazard map that incorporates predictions of damage in the event of a Nankai Trough Earthquake. Because our research activities are conducted in small groups, we can receive ample support from the instructors during our research.
Message from Graduates
Completed the Master's Program in 2017

Tatsuya Maeda
[Graduated from]University of Hyogo, Graduate School of Simulation Studies

I'm currently working at JSOL Corporation, providing manufacturing support to customers by using mainly CAE computer simulation technology. My work involves a wide range of tasks from developing software to consulting. I'm able to apply not only the specialized knowledge in programming, numerical analysis and other areas that I acquired during my studies at the Graduate School of Simulation Studies, but also the valuable experience I gained during my graduate research work in identifying problems and coming up with solutions for them. The School is well equipped with a staff of instructors from diverse specialized fields, high-performance computers, and other facilities for studying simulation. Students are encouraged to make the most of this learning environment, which provides numerous chances to challenge yourself in the areas you are interested in. I hope you will find an exciting research theme that you can immerse yourself in, and enjoy a fulfilling student life at the Graduate School of Simulation Studies (former name of Graduate School of Information Science).